Just to show you the effort I am putting into getting
LIFE
branded with my store. Here is a simple little business sized advertisement going into the program for the local high school fall production of Grease. We also always frame up a cast picture or program for the kids to present to their director. This year we will be doing something similar to the Playbill in the ad. Except all the cast will sign on the mat as they won't have their programs printed in time.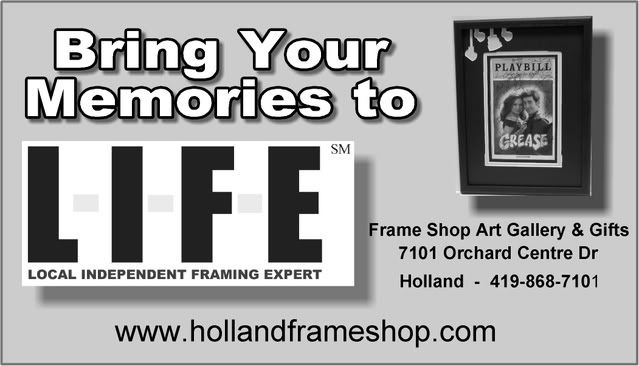 I never expect a huge return on this type of ad, but it is about community support.
Check out the
LIFE
website! Or better yet, do a search with terms such as local framer, or framing expert or independent framer or the like, bet you you find the website. Why not join with us, what do you have to loose?
Oh, while I'm at it, here is our Ad for the Toledo Opera program. This one is a full page color advertisement and we do expect a little more return on it. Mainly because we will be doing really nice presentation framing for the corporate sponsor for each opera this year. When the presentation is done from the stage, we will be featured. And the best part is we traded our services in-kind for the years worth of advertisement and season tickets.